Ready to Pay and Pre-order – click here.
Thank you for supporting our Mother's Day fundraiser. All Proceeds go to supporting REAL: Youth to Youth's mission to help underprivileged youth!
Our plants are grown from seeds just for you. We grow them in grow bags so that the roots are air pruned and develop a strong root system.
This sale is limited to the Portland Metro area. We will contact you to co-ordinate delivery or pick up. Plant info below.
Please e-mail REAL@REALyouth.org for more information!
---
Mother's Day 5 Pack – $25 for 5 plants (Only 10 in stock)
We have put together the perfect 5 pack of veggie starts for your mom.
1 Fairy Tale Eggplant – The best!
1 Patio Eggplant – Produces early!
1 Dudhi/Opo/Lauki – It's a climber!
1 Tulsi – Kapoor Variety – Every home needs one!
1 Papdi or 1 Karela – Fresh off the vine, nothing like it!
Below is information on each plant variety.
---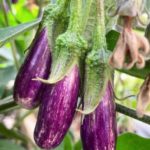 Fairy Tale Eggplants (F1) 2005 AAS – All-American Selection Winner
Eggplants are 2–4″ long by 3/4–1 1/4″ diameter, on compact 18-24″ plants that produce abundantly. The more sun, the better. Amazing flavor with no bitterness and very few seeds. Green calyx. Give it a try, they are the best!
---
Patio Baby is an early and productive eggplant with a compact habit, making it a great choice for containers or in the garden. Deep purple, egg-shaped fruit should be harvested at baby size-2 to 3 inches, and are delicious sautéed. Plants produce throughout the entire season. Grow them in full sun for best results.
---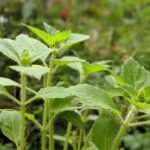 Tulsi – Kapoor Variety (Heirloom)
The Kapoor variety of Tulsi does well in our temperate climate. Grow as an indoor plant or as an annual if grown outside. Seeds freely and will self-sow for next year.
---
---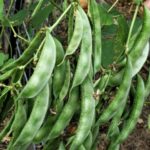 Papdi – Hyacinth beans. Tasty young and tender papdi for delicious vegetable bhaji or undhiyu.
---
Bitter Melon is climbing vine and it will need support. This variety is a Chinese variety that does better in our climate and the fresh flavor is amazing and cooks fast. Need a recipe? E-mail REAL@REALyouth.org
Ready to Order? To Pay and Pre-order – click here.